Lunch menu
Lunch set
Salad, kimchi, namlu, rice, soup, and drink included.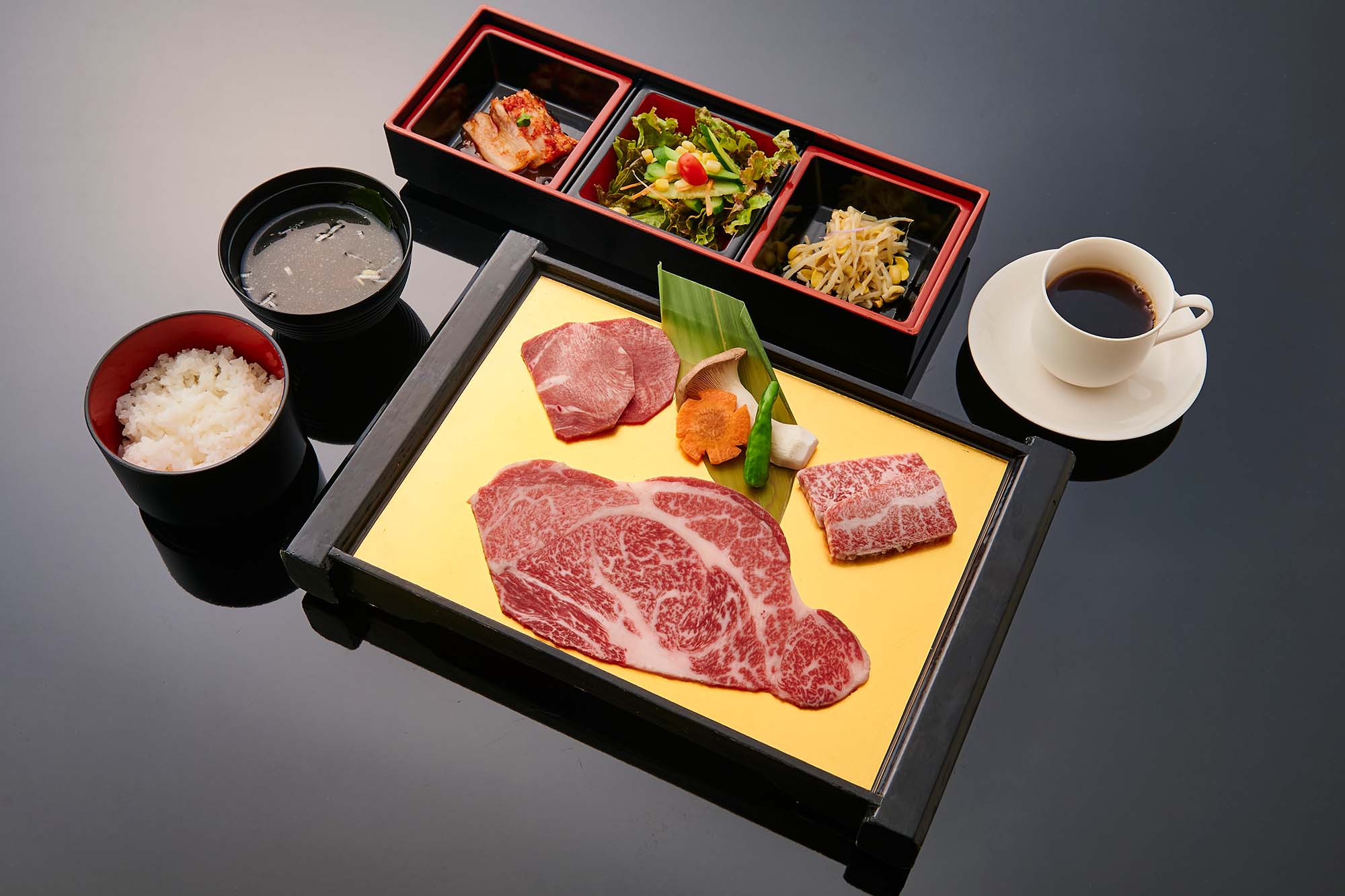 Rokkasen Lunch
Beef tongue, boneless short rib, premium loin
¥2,800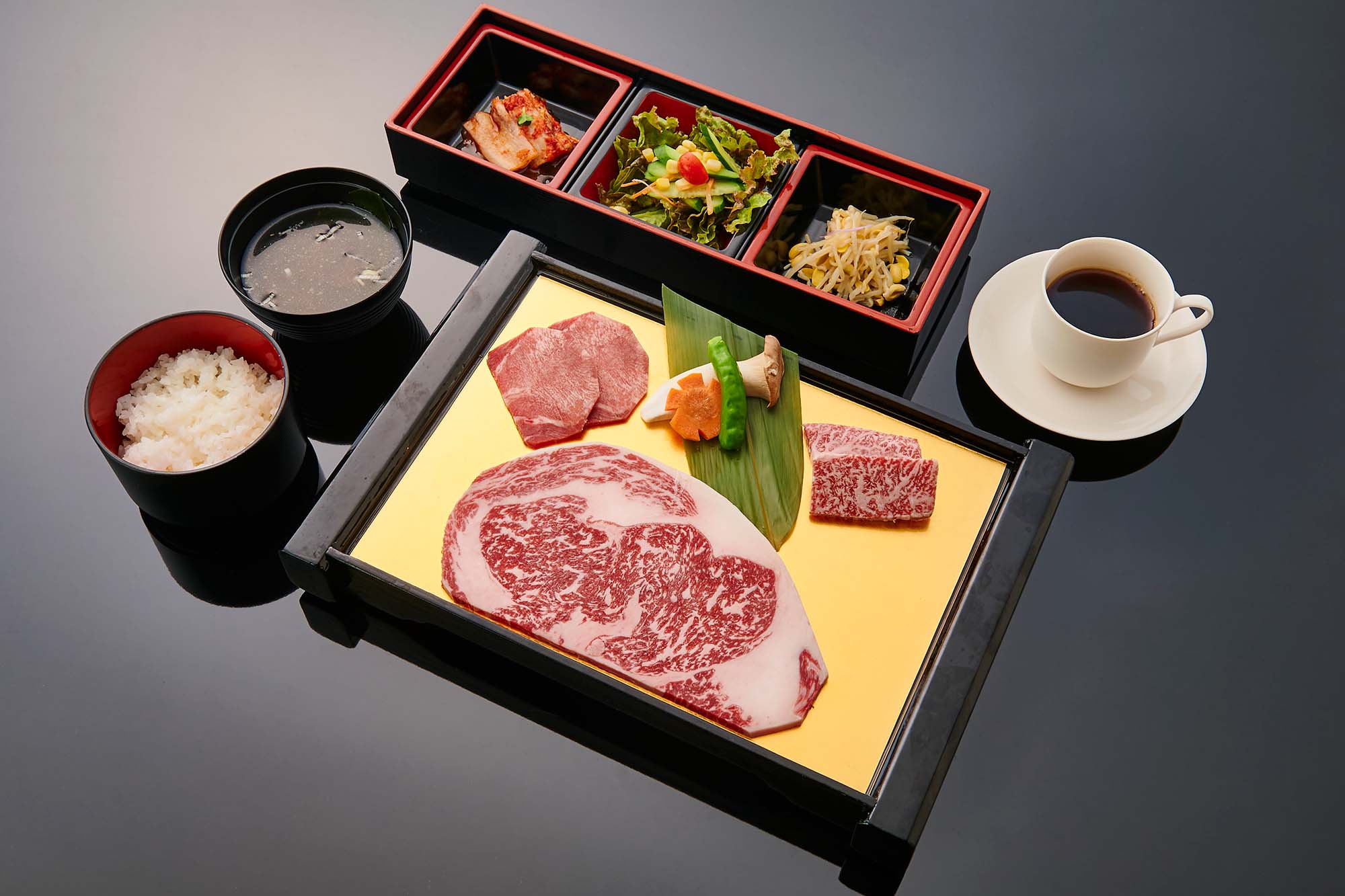 HANA
Beef tongue, boneless short rib, rib loin(150g)
¥3,800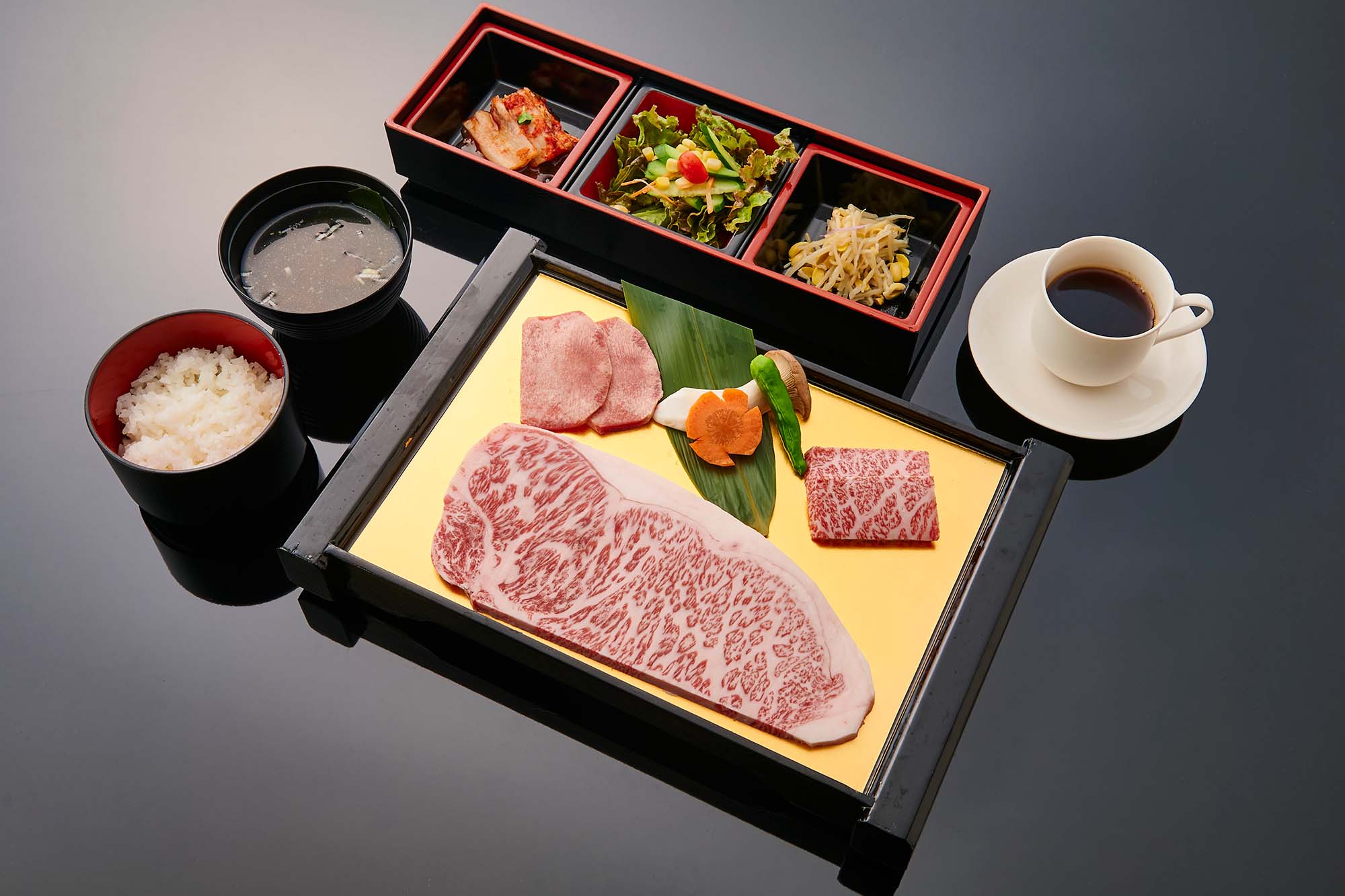 MIYABI
High-quality beef tongue, special boneless short rib, high-quality beef tongue
¥4,800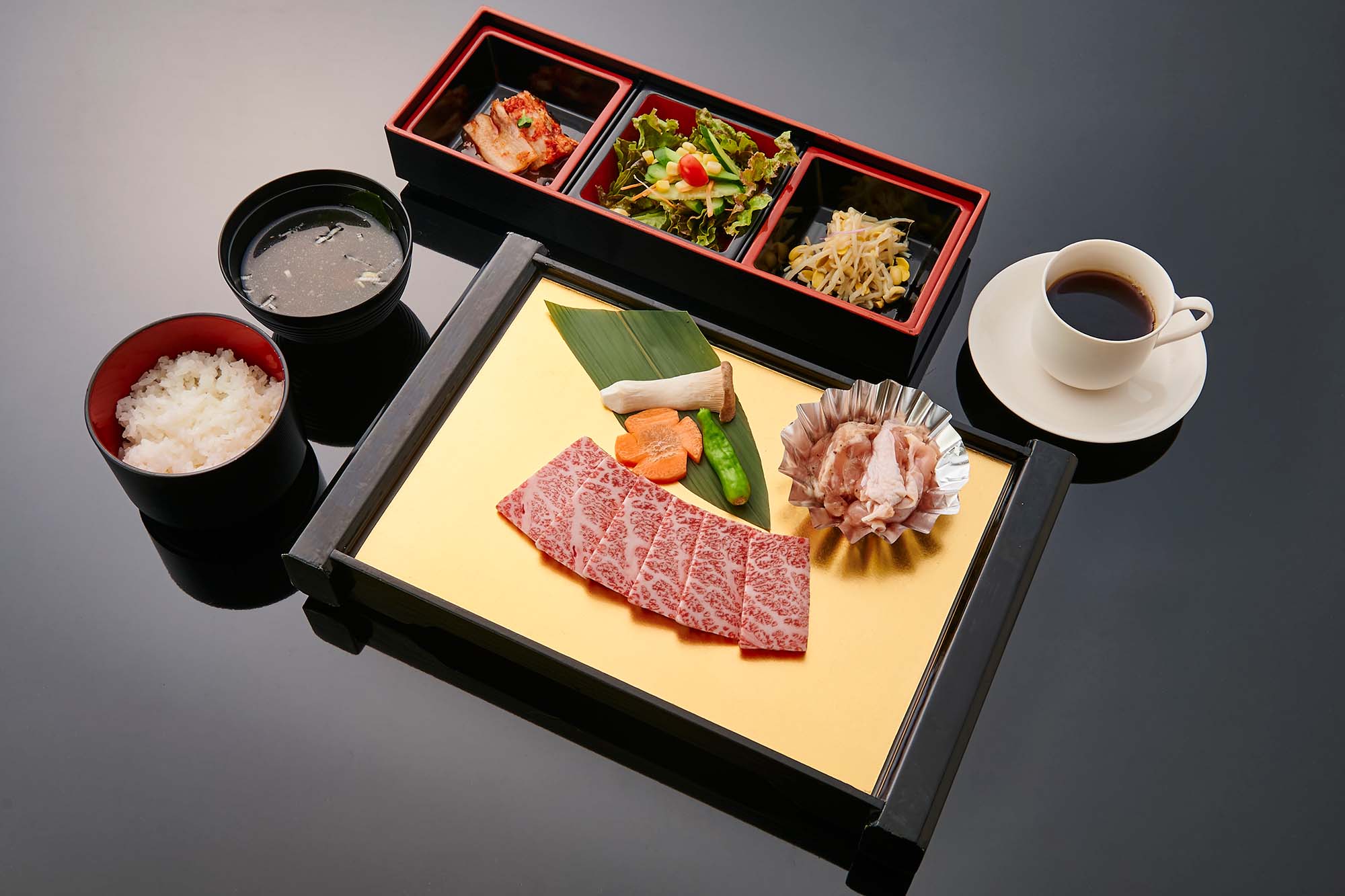 Special boneless short rib lunch
Special boneless short rib 100g
Special price:¥3,850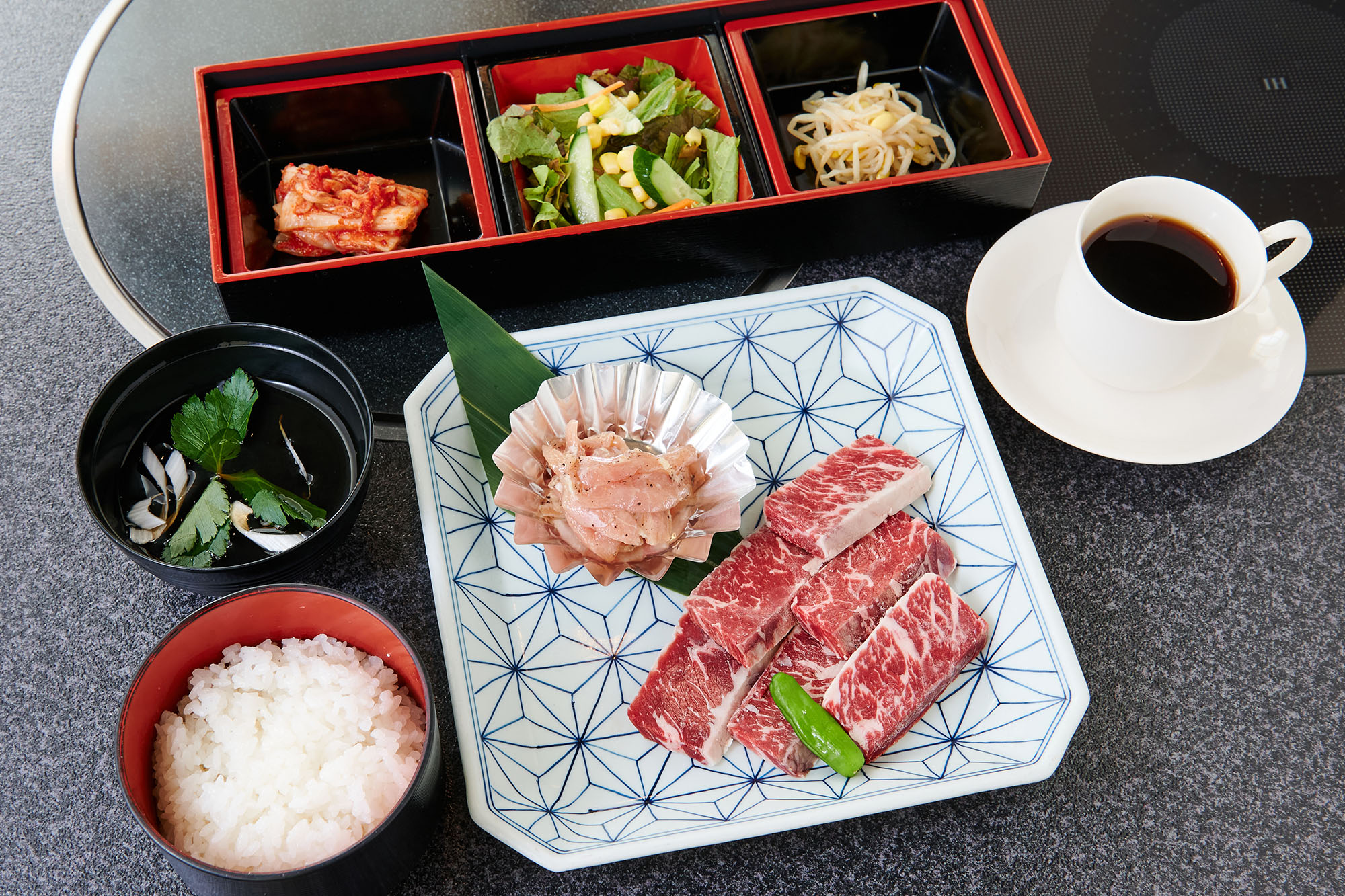 New outside skirt lunch
100g ¥1,300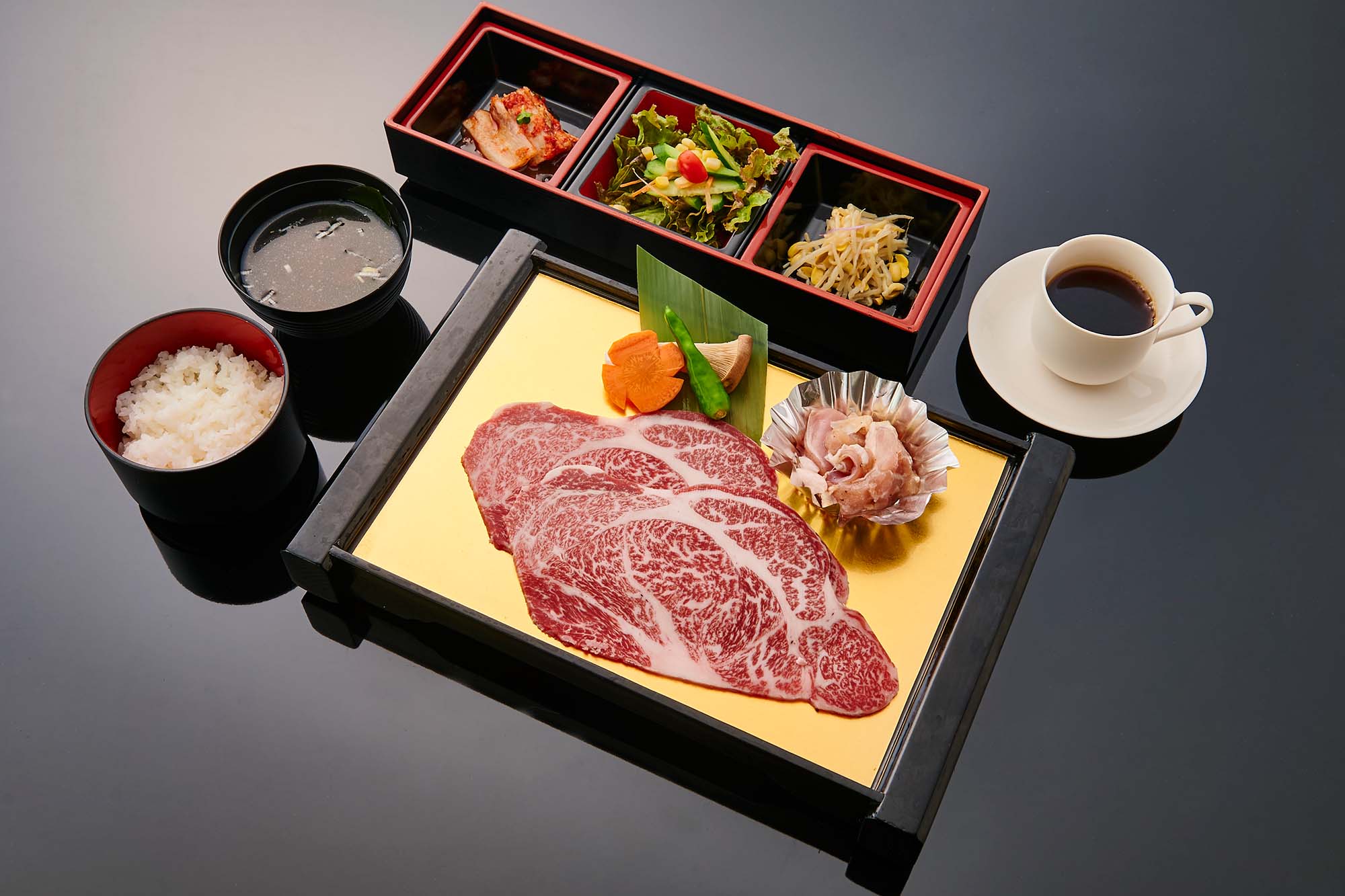 premium loin lunch
160g ¥2,200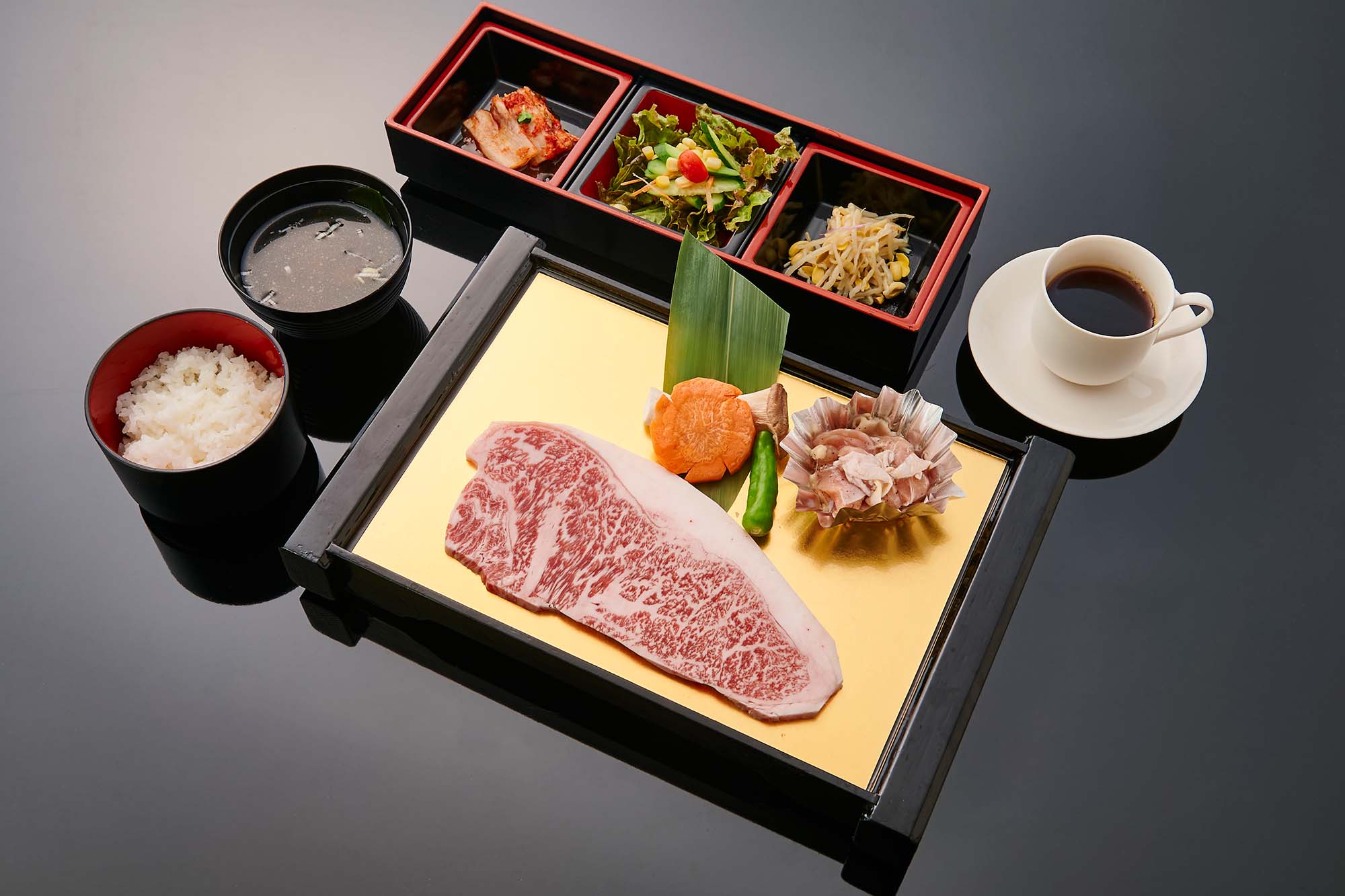 Choice cut of loin lunch
150g ¥3,070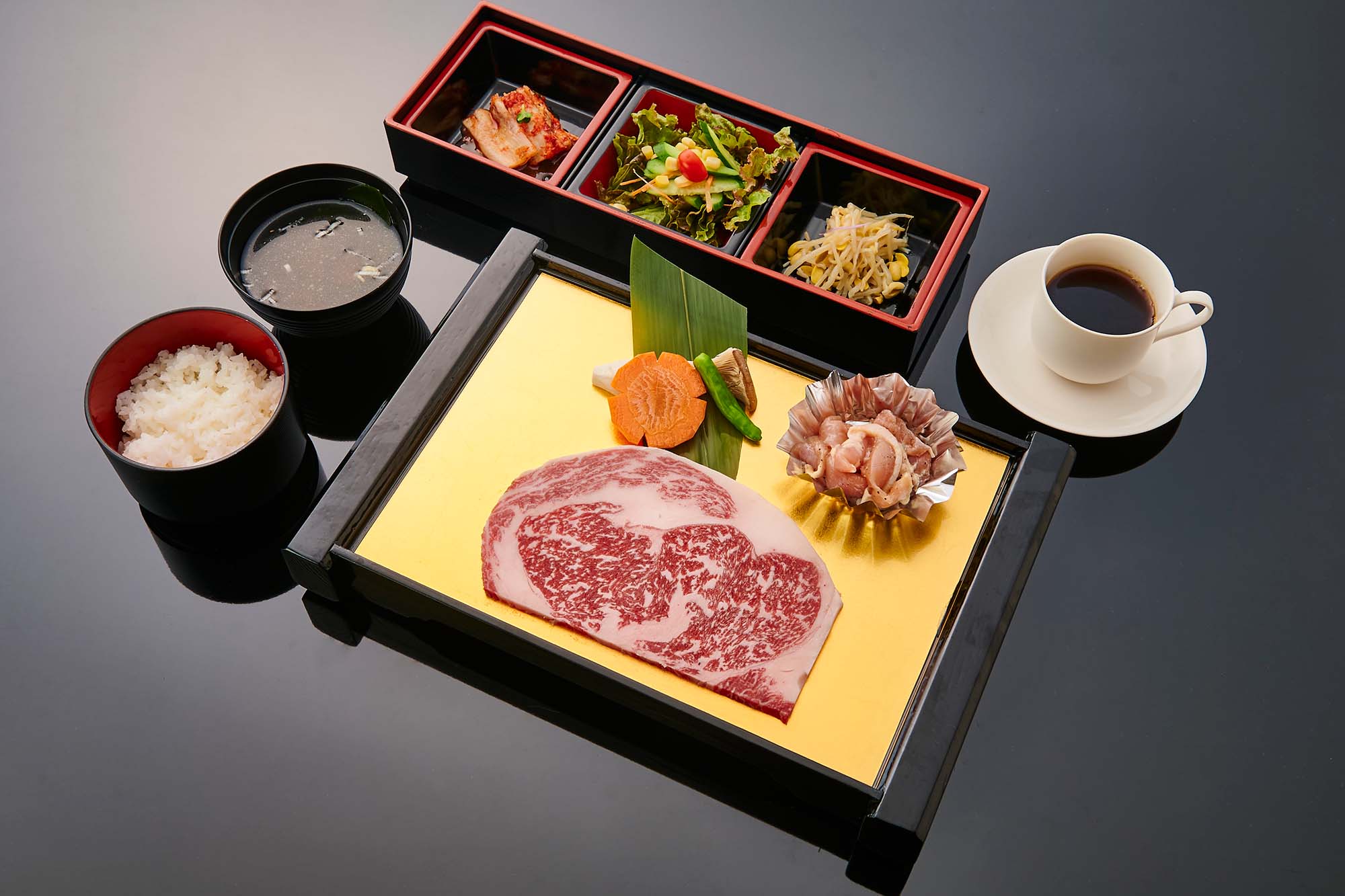 Rib loin lunch
150g ¥2,200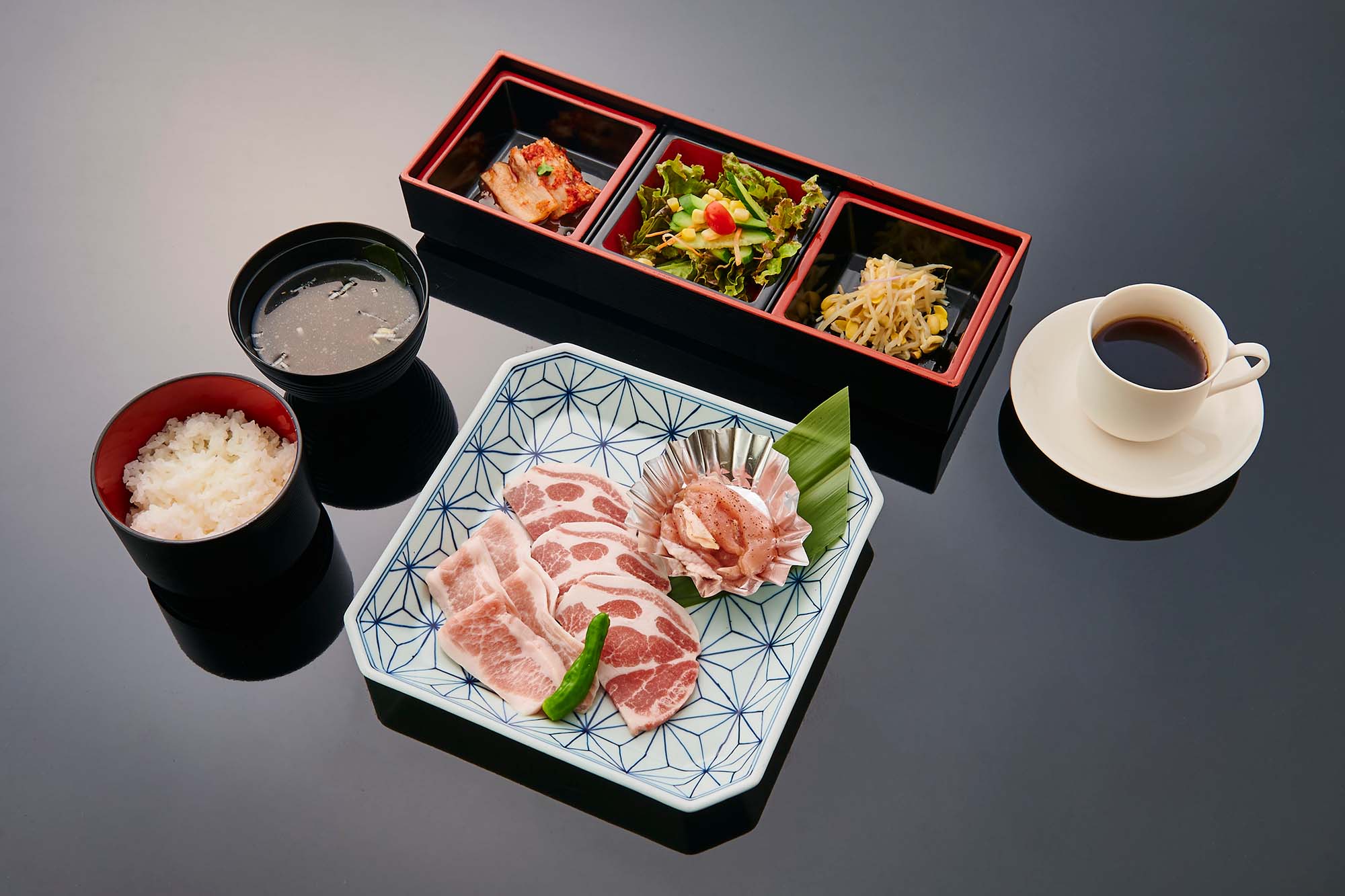 Pork MIX lunch
Shoulder loast& fatty pork
¥1,320
All-you-can-eat in lunch time※You can add All-you-can-drink for free until 4 PM.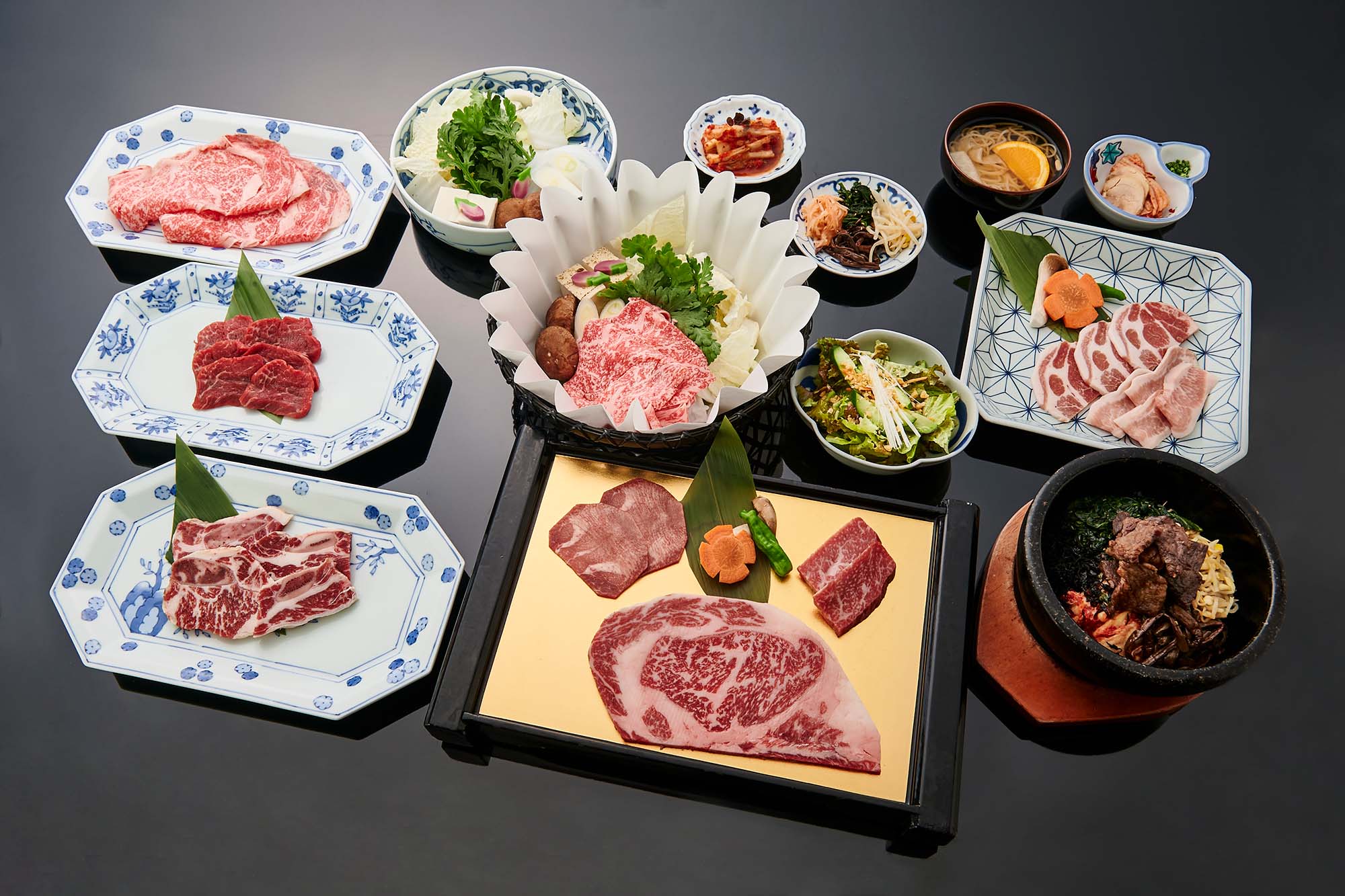 Special All-you-can-eat and drink offer in lunch time
You can choose either combination: "BBQ& Shabu-shabu" or "BBQ& Sukiyaki" . (Dessert included)
You can also add All-you-can-eat boiled crab for additional charge ¥2,200 .
¥8,250
All-you-can-eat menu
BBQ

Premium loin, Loin, Boneless short rib, Beef tongue
Fillet, Outside skirt, Rumen, Shoulder roast, Fatty pork, Chicken, Salt chicken, Pork stomach, Liver, Offal
Puffer fish, Shrimp, Scallop, Squid, Vegetables, Mushrooms, Korean lettuce, Salad, Kimchi, Namlu
Stone-grilled Bibimbap, Bibimbap, Gukbap, Cold noodle, Galbi Gukbap, Boiled rice in tea, Rice
Seaweed soup, Egg soup, Vegetable soup, Galbi soup
Shabu-shabu

Japanese Beef
Pork for Shabu-shabu
Shrimp for Shabu-shabu
Scallop for habu-shabu
Vegetables for Shabu-shabu
Kishimen
Sukiyaki

Japanese Beef
Vegetables for Sukiyaki
Egg
Udon
All-you-can-drink menu
Draft beer
Bottled beer
Wine(red/white)
Sake(cold/hot/tepid)
Makgoli(draft/pear)
Sour(lemon/grapefruits/orange/calpis)
Cassis liquor(soda/grapefruit juice/orange juice/Oolong tea)
Chuhai
Plum wine(rocks/soda)
Bourbon
Whisky
Shochu(wheat/tuber)
Alcohol-free beer
Coke
Coke ZERO
Ginger ale
Grapefruit juice
Orange juice
Apple juice
Calpis
Oolong tea
Iced coffee
※About children price

For free children under 3 years old.
Children aged 4 to 6 years old will be charged ¥1,500 including drinks.
Half price for children 7 to 9 years old.